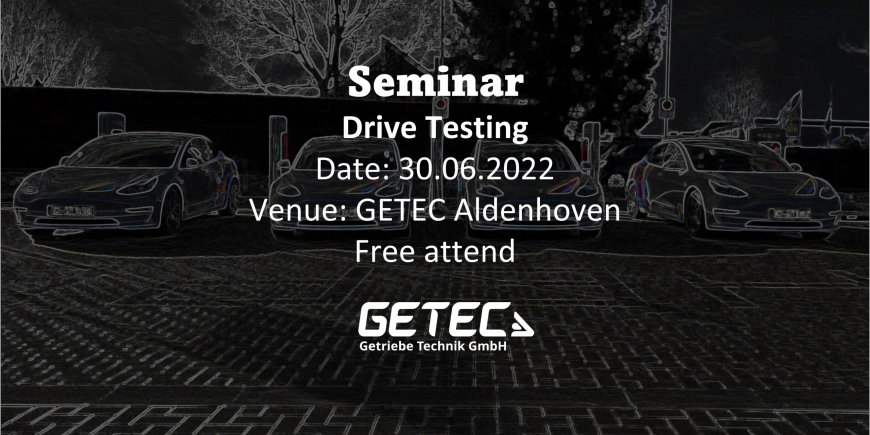 GETEC Drive Testing Seminar
Workshop "Drive Testing" by GETEC Getriebe Technik GmbH on 30.06.2022 . If you are facing the following problems, the workshop is 100% right for you:
– Develop new product
– Test the performance of the product
– Improve your product
GETEC would like to share our knowledge and experience with you who are interested in Drive Testing, free of charge.
Through our seminar you will learn:
How to organize drive tests;
How to analyze the data;
How to improve the product based on the data;
Experience the drive tests on site.
NOTE: Limited number of participants (order 1st, get 1st).
If you want more details, you can contact our key account: Mr. Michael Spielmann (michael.spielmann@getec-gmbh.com)
If you would like to participate, you can send your data to marketing@getec-gmbh.com as registration.
We will then send you more detailed information about our workshop.
We are looking forward to your participation!