GETEC is an independent engineering ­service provider
We provide customers high-end vehicle and drivetrain product development, vehicle engineering service, mobility intelligence, drivetrain & vehicle testing. We can provide professional and customized engineering and testing service for our customers.
The headquarters of GETEC is located in the industrial park Emil Mayrisch in Aldenhoven, Germany, which works closely with the world's top universities to provide advanced knowledge and skills to Europe.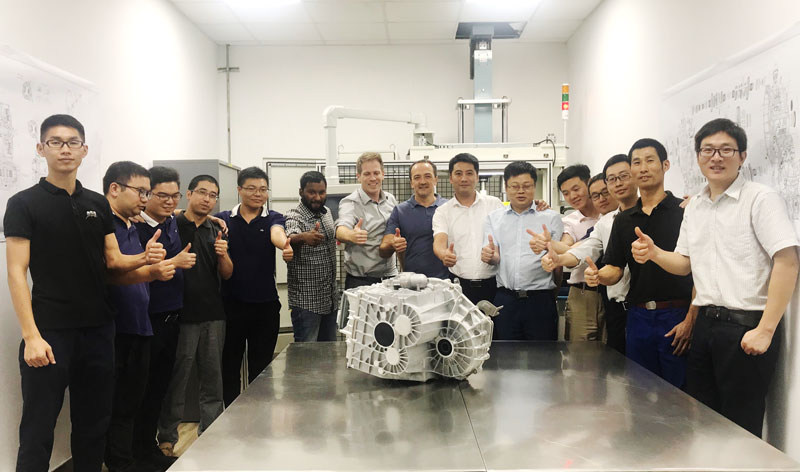 From our headquarters in Germany and our R&D center in China we are serving the global market with first class engineering and testing services. We have sales offices close to our customers in Japan and Korea. At present, we have over 150 colleagues working around the world. Using our expertise to provide customers with the best technical solutions at the automotive powertrain and vehicle level.
GETEC as an experienced team can provide a variety of vehicle customization services to customers around the world. GETEC has pioneerd in the field of new energy product development, with experience in the development of high-speed electric drive systems, with high-speed test and verification, battery simulator and ultra-low temperature environmental chambers. We can provide customers services for the development and testing of new energy vehicles.
Certificates we have
GETEC Getriebe Technik GmbH
has been assessed and certified as meeting
the requirements of ISO 9001:2015.
GETEC Vehicle Technology (Suzhou) Co., Ltd. has been ISO 9001 & 14001 certified.
Customers and Partners we cooperate
GETEC Getriebe Technik GmbH
is horned to have the chance for cooperation with these customers and partners from the automotive industry.
The cooperation with our customers and partners enhances the spirit of the automotive industry innovation.
That is what we appreciate.