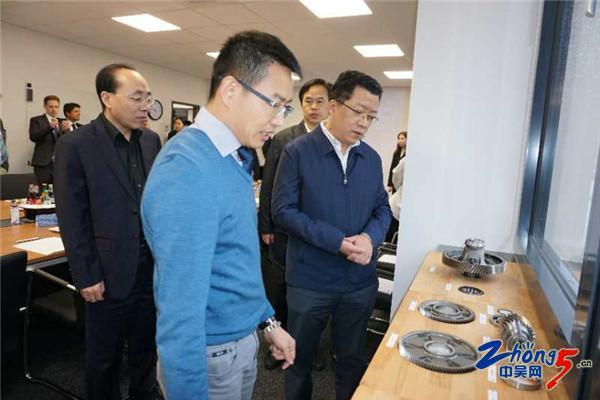 Mayor Ding Chun leads to visit Europe R&D and Testing Center of TechNew Group
24.09.2018
Source:Zhong5.com
During the mid-autumn holiday, the Changzhou economic and trade delegation in Europe keep the discussion and exchange with local high-tech companies. In the afternoon, September 23 local time, mayor Inferior visit Europe R&D and Testing Center of TechNew Group in Germany.
Europe R&D and Testing Center of TechNew Group located at Aldenhoven that close to Dusseldorf, which is build up by Kuntye (the subsidiary of TechNew Group) and GETEC as the technical partner in Germany.
Kuntye Vehicle System(Changzhou) Co.,Ltd. is the subsidiary of TechNew Group  in Changzhou, focus on the  Automotive Core System, mainly in four major products research and development, production and sales of the powertrain, four-drive system, smart chassis and ADAS. GETEC Germany focus on powertrain development and can provide professional engineering services, the main business including transmission design and development, application and integration, the company is located in the Aldenhoven Industrial park, equipped with a full set of test bench and workshop, GETEC also works closely with the Aachen University of Technology to develop hybrid gearbox, rear drive differential and other new products applied to new energy .
Mayor Inferior visit the development laboratory and Testing center of the company, and communicate with the senior management of the company.
Ding Chun expresses that the overall level of German industry is in the forefront of the world, TechNew Group set up a research and development testing Center in Europe to combine Germany's first-class industrial design and China's mature manufacture industry, with the introduction of German local university research and development strength, the future development potential is unlimited.
Hope that TechNew Group and the company will bring in more mature product design to the Changzhou base and gradually realize industrialization.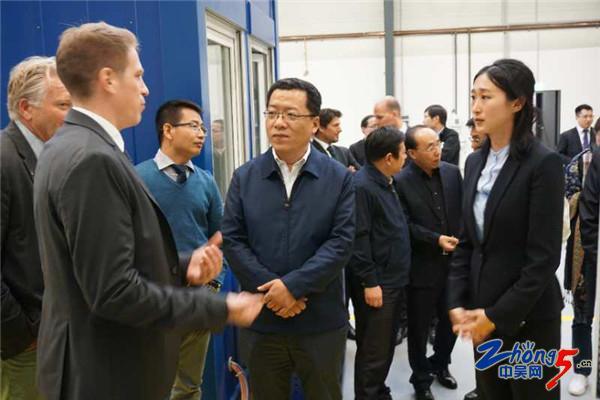 A new breakthrough in the development of hybrid systems for new energy vehicles is expected in 2019, and GETEC is looking forward to cooperating with Changzhou, says Ralf von Dahlen, general manager of GETEC.
Municipal Secretary General Hang Yong participated in the investigation and activities.