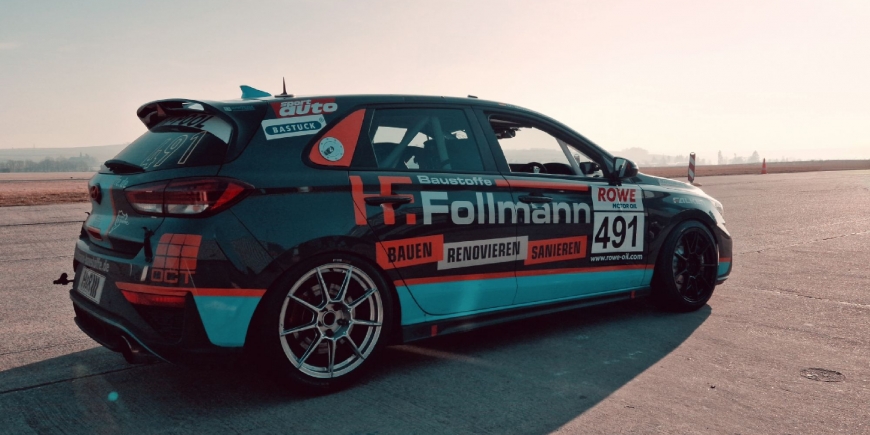 GETEC's experience on the racing car i30N 
GETEC Getriebe Technik GmbH's experience was applied to the racing car i30N from @MertensMotorsport. MertensMotorsport is a professional racing team from Germany, their race cars use various high-tech components, such as calibrated transmissions, to improve performance and stability. GETEC supported the team with their calibration experience of transmissions that not only improve gearbox performance but also have better self-learning capabilities during the endurance race. This allows the transmission to precisely and quickly execute the driver's commands during the race, resulting in a seamless integration of man and machine.
The transmission was for revision at GETEC during winter. The General Manager of GETEC, Mr. Joachim Trumpff, also participated in the driving tests and retrained the transmission together with Daniel Mertens, making the gearbox more adaptive to the driving habits of the racers. After an extensive test drive, Joachim Trumpff could approve the transmission for the first race. We look forward to seeing MertensMotorsport and their i30N achieve even more impressive results in future races.
MertensMotorsport is a professional racing team from Germany, founded in 2020 and headquartered in Müllenbach at the Nürburging. The team participates in various races, such as the VLN endurance race NLS, RCN, and 24-hour Nürburgring race, and is known for its high-speed driving and quick tire changes. The team has won numerous honors and achievements through its outstanding driving and efficient team collaboration.