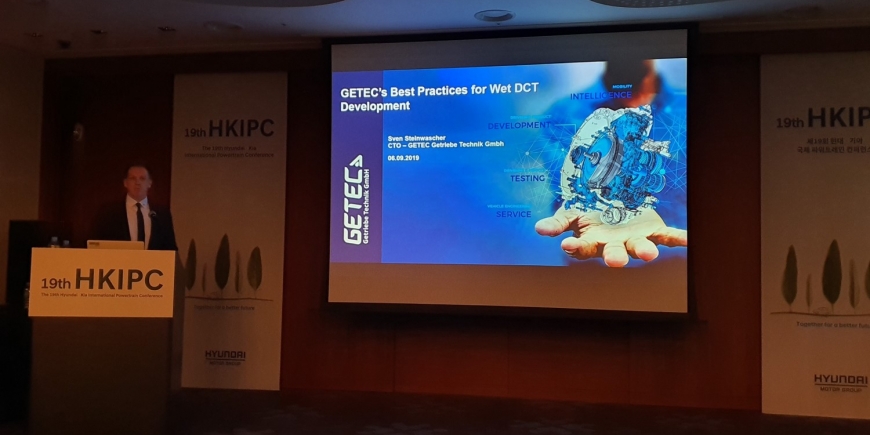 GETEC GETRIEBE TECHNIK GMBH PRESENT AT HKIPC 2019
On October 22-23, 2019, Hyundai Automotive Group held the 19th HKIPC (Hyundai-Kia International Powertrain Conference) at Rolling Hills Hotel, Hwasung-si, Korea. Large powertrain companies such as BOSCH, Continental, Delphi, Denso, MAGNA, MAHLE, SCHAFFLER and Valeo attended the conference and exchanged technologies.

GETEC Getriebe Technik GmbH presented GETEC's best practices for the development of wet DCTs:
– Drivetron – Analysis and evaluation of road load data (RLD)
– Streamlined development and
– Testing of control objects
This best practice can be used for any powertrain application – not just wet DCT development.