AACHEN COLLOQUIUM 2020 VIRTUAL CONFERENCE SUCCESSFULLY CONDUCTED
It was an honor for us to participate in the first virtual conference of the Aachen Colloquium, which allowed thousands of guests from all over the world to express their views on the current challenges and opportunities on the cloud.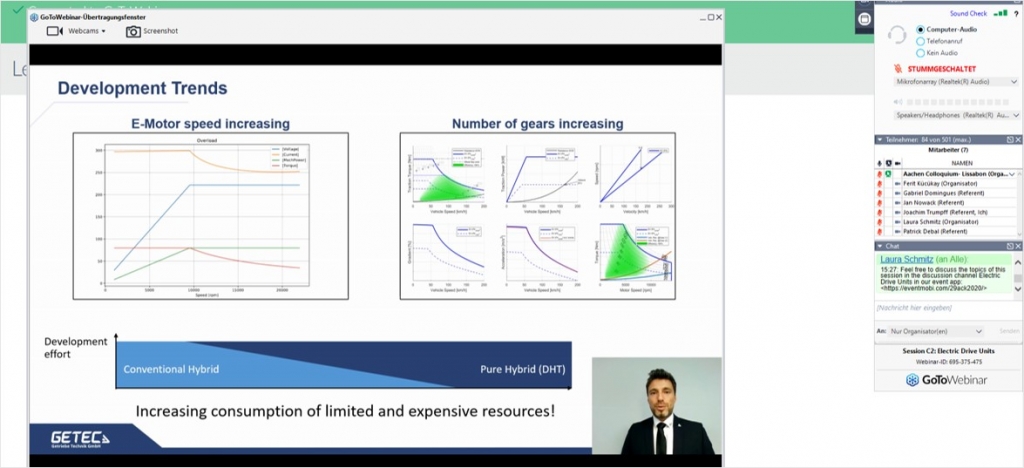 Mr. Joachim Trumpff shared his views on the participants' questions: The main challenge of the HSEM project was to define the requirements, achieve the target power-to-weight ratio and complete the project in the shortest possible time. GETEC's contribution to sustainable mobility as part of this project is to reduce the consumption of the limited resources for an electric motor. Higher speeds with comparable performance reduce consumption by around 1/3. For cooling, the HSEM uses separate cooling for the gearbox and electric motor. High speeds are critical for NVH. With good preparation and simulation, the NVH problem can be overcome.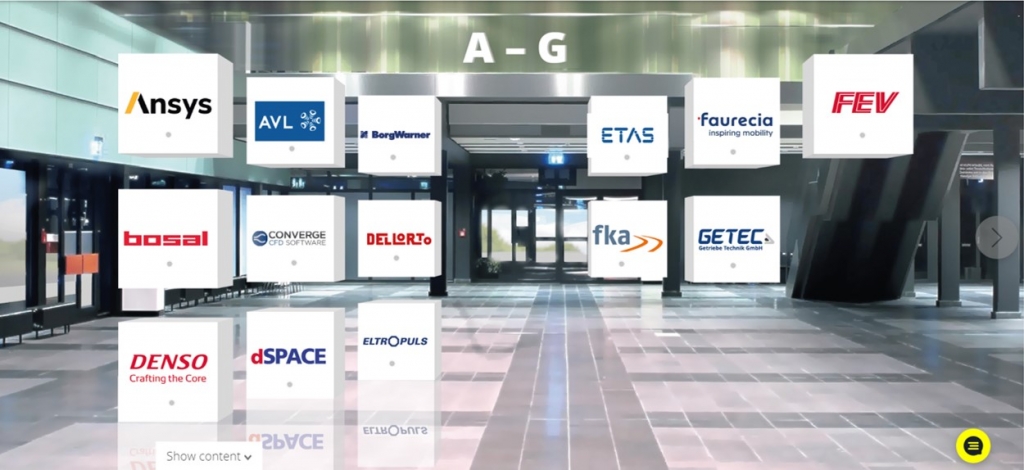 Virtual booths improve the visit significantly and give visitors more time for in-depth discussions with experts.
The Aachen Colloquium team supported us professionally and efficiently and enabled us to prepare well. For this we are very grateful. We look forward to seeing you again at the Aachen Colloquium 2021.