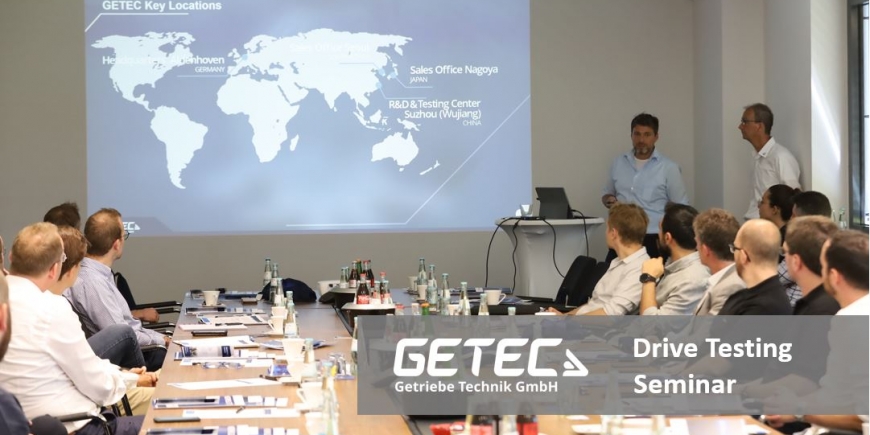 2022 GETEC SEMINAR ON VEHICLE TESTING SUCCESSFULLY DELIVERED
A one-day seminar with various activities, the know-how of driving tests, interesting exchange with our partners: COMPREDICT and Meta Motoren- Und Energie-Technik, and a little surprise for our guests – a hotdog food truck was successfully organized at GETEC.
From the latest technical results of GETEC and our partners, our guests will take away the following information:
"Vehicle testing on the road" by Mr. Torsten Hempel, GETEC, the advantages, preparation and implementation.
"How virtual sensors provide vehicle test data on a large scale" by Dr. Rafael Fietzek, COMPREDICT, how virtual sensors work with COMPREDICT'S Virtual Sensors Platform….
"Data Measurement and Analysis" by Mr. Lucas Crampen, GETEC, on how to measure, evaluate and analyze data.
"Vehicle Testbench Investigations" by Mr. Olaf Metzger, Meta, investigations of benchmark and performance….
And also "Product Development and Optimization based on Track Load Data" by Mr. Joachim Trumpff, GETEC, tools and strategy for product verification and optimization.
Our guests also had the opportunity to learn about the strategy of data acquisition and the tools used for this purpose during the Car Demo part of our workshop. During the final test bench tour, our guests were able to better understand how the data from the road tests on the test bench can be used to improve the products.
During the seminar, we also received many challenging and good questions from the guests. Many interesting discussions.
We hope that all guests got the know-how they are interested in and enjoyed their time at GETEC.
See you at the next GETEC Technical Seminar.