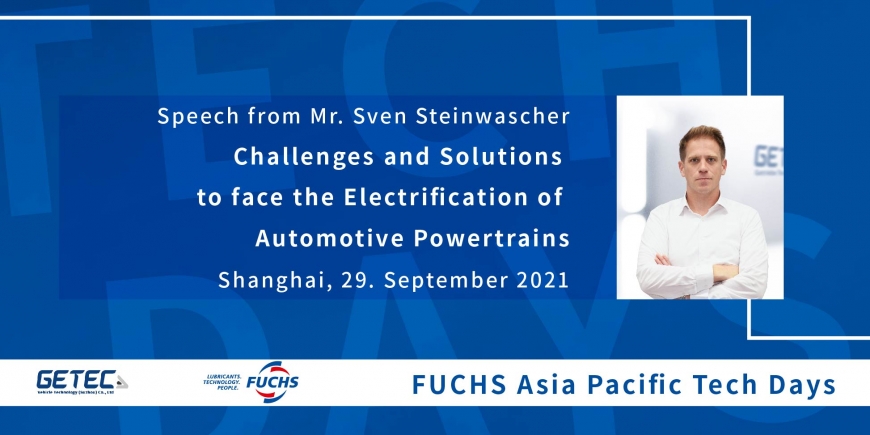 PROMOTION OF SUSTAINABLE DEVELOPMENT – GETEC IS INVITED TO PARTICIPATE IN THE FUCHS TECHNOLOGY DAY
From September 29th to 30th, 2021, FUCHS will hold the first Asia Pacific Tech Days in Shanghai.
Fuchs Lubricants Co. is the largest independent lubricants manufacturer in the world. The conference will bring together representatives from different regions and countries to promote knowledge integration and achieve sustainable development of the industry on the occasion of FUCHS' 90th anniversary.
As an expert in the development and testing of vehicle drives, GETEC is invited to take part in this technology day organized by Fuchs. Mr. Sven SteinWasher, Technical Director of GETEC, will give a lecture on the challenges and solutions in the electrification of the drive train in automobiles. In order to support Fuchs' further research and development, GETEC will show the requirements for future lubricating and cooling liquids.