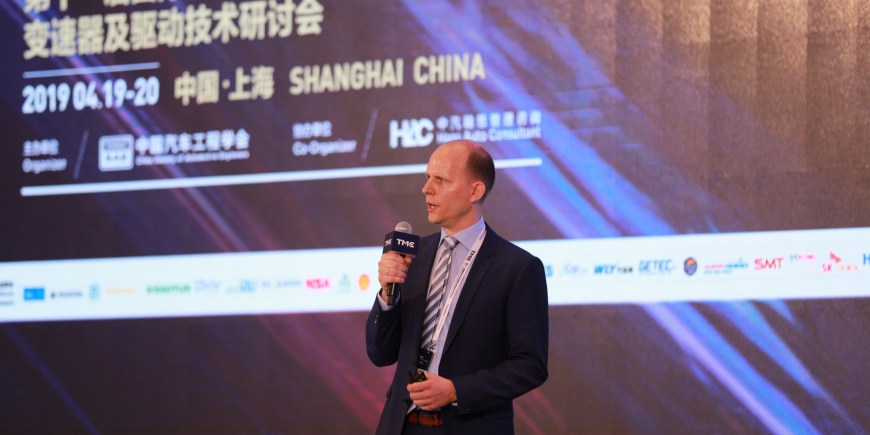 MEETING THE CHALLENGE OF THE MARKET – SOLUTIONS FOR THE DEVELOPMENT OF NEW ENERGY POWERTRAIN PRODUCTS
On April 19th and 20th, 2019, the 11th TM SYMPOSIUM CHINA was successfully held in Shanghai.
In addition to introducing the technology of modernizing the transmission, this event mainly introduces the rules and technical requirements of electric vehicles, as well as the technical strategy, creative technology, solutions, research and development and application of propulsion systems. After 10 years, the TMC has become the most influential conference for transmission and drive technology in China.
In the critical phase of electrification and the energy transition in the automotive industry, on the occasion of the new decade of TMC, GETEC takes the opportunity to present the topic "Facing the Market Challenge – Solutions for New Energy Drivetrain Product Development". Mr. Florian Stallforth, Director of GETEC Germany, presented the challenges faced by the powertrain, such as the restructuring of the automotive industry, the adjustment of government regulations, the improvement of customer requirements, etc. GETEC has proposed various solutions for this; at the same time, GETEC also showcased its technical capabilities and experience in powertrain product development, vehicle engineering services, powertrain and vehicle testing and smart mobile.
dr Xue Xiang, General Manager of GETEC, pointed out in the interview: In the future, intelligent and electrified vehicles are an opportunity and a challenge for the traditional engineering companies. The previous technological experience can be easily transferred to the new area of automotive technology. With the deep development of automation and electrification, high integration of transmission products, and simplified hardware structure, software will play an increasingly important role in the future; at the same time, comprehensive product testing and verification is the most important thing in the development process. Comprehensive testing guarantees the quality of the products and a better fit to the end market.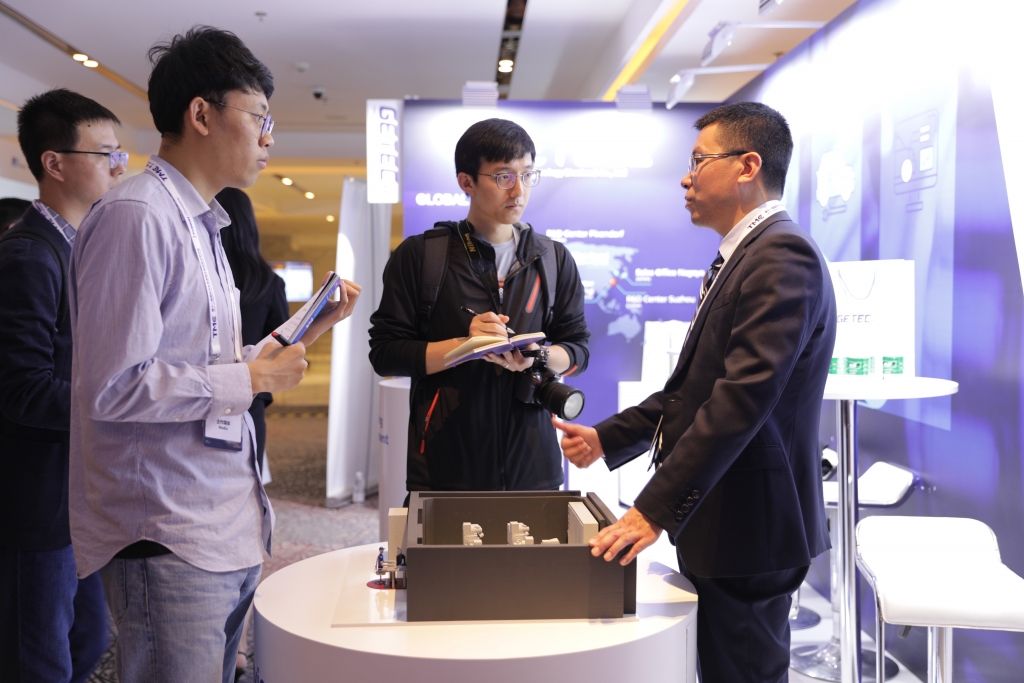 As an international development and testing company, GETEC not only has advanced technology in Germany, but also unique knowledge in localization development, localization testing and localized supply chain system management, which also enables domestic customers to develop. In the course of cooperation, we can better meet the actual needs of industrialization.