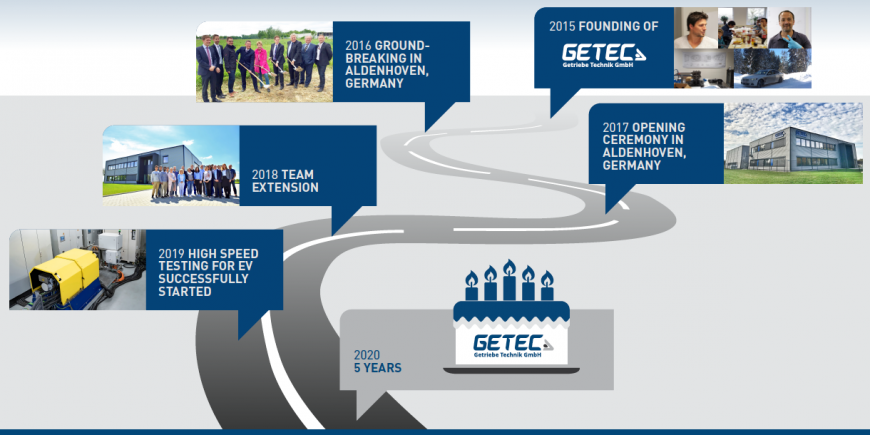 FIVE-YEAR ANNIVERSARY OF GETEC
GETEC started on October 1st, 2015. How quickly time flies!
We started from scratch, with a good idea and an excellent team, and reached the development of DCT within a few months.
GETEC has been able to expand its business in recent years.
As an independent engineering and testing service provider, GETEC supports its customers in all development stages of conventional powertrains and e-mobility. We offer our customers a state-of-the-art test environment that is constantly being further developed.
2020 is a special year that demands a lot from everyone. New challenges have to be overcome. With the great commitment of our team, we will be led into the next challenging phase.
During this special time, we maintain contact with our industry friends. We attend conferences like the Aachen Colloquium next week and present the development of Mr. Joachim Trumpff's high-speed electric motor online.
We thank you, dear customers, partners, friends and employees, for your trust and support over the past 5 years.
GETEC management