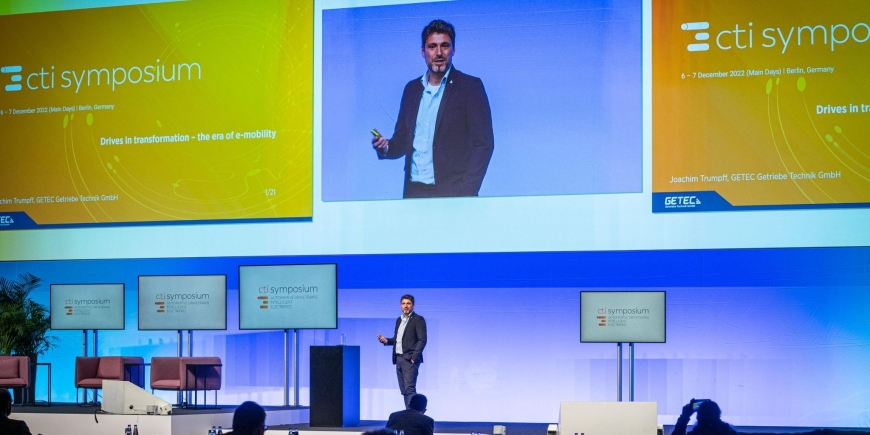 GETEC proudly presented on 2022 CTI SYMPOSIUM – Automotive Technology & Mobility Berlin.
On this great event #cti_sym, Mr. Joachim Trumpff, General Manager of GETEC Getriebe Technik GmbH has introduced innovative technology: GETEC's #2Speed #Powershift #EDS. Es umfasst folgende Innovationen:
– Power shiftable actuation system consisting of a multi-plate wet clutch, a one-way dog clutch and an overrunning clutch
– Advanced on-demand lubrication / cooling system
– Downsizing of high-speed e-motor
This technology is good solution for the growing demand in terms of performance and economy of electric drive systems in smallest available package space.