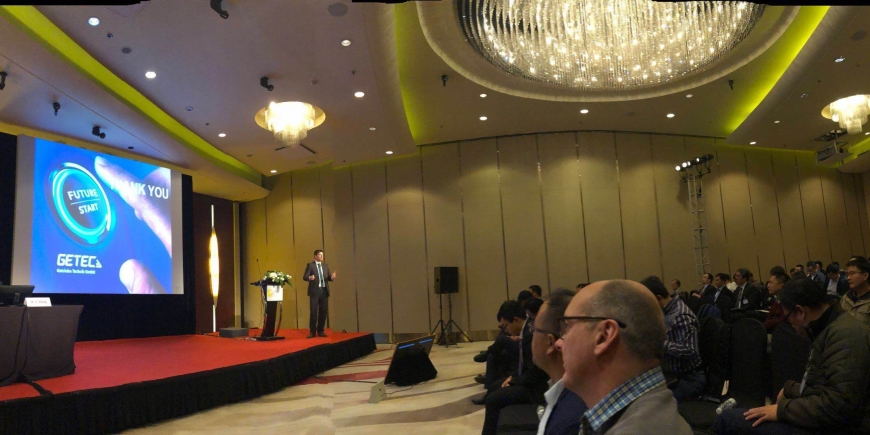 8TH AACHEN COLLOQUIUM CHINA CONFERENCE SUCCESSFUL IN PEKING,GETEC PARTICIPATES AND PRESENTS
Nov.14~16th, the 8th ACK is successfully held in Beijing. More than 40 speeches about innovative technologies are held at this colloquium.
From November 14th to 16th, the 8th ACK was successfully held in Beijing. More than 40 lectures on innovative technologies will be held at this colloquium. About 450 delegates from more than 10 countries around the world will discuss advanced technologies and research directions in the automotive industry. The new technologies for engines, powertrains and intelligent drives are presented to the public.
Mr. Joachim Trumpff, Managing Director of GETEC Getriebe Technik GmbH, presents the experts and the audience with a lecture on the current development strategy for the transmission system. As part of the colloquium, GETEC will also exchange ideas with Prof. Eckstein and Prof. Pischinger and his team about the development of drive technology in the new environment of China and Germany.
By participating in the Aachen Colloquium in Germany and China, GETEC shows the audience the skills and strengths in the field of engineering and testing and draws their attention to GETEC.